You don't have to spend thousands of dollars to increase your home's appeal. Simply investing a little time in a clean and tidy can do wonders for your home's street appeal and value. Of course, sometimes a small outlay can make further substantial improvements. Let's focus on the front of your house, which is where the first, and lasting impression may be made.
Easy wins
Your garage door makes up a fair percentage of your home's frontage. So you can achieve a large gain with a quick brush off of any cobwebs and removal of any dust and grime. If you're preparing for a house inspection, turn your attention to the rollers and running tracks of the door as well to really impress would-be buyers.
Walkways, your driveway and concrete verandas are further easy wins. Who doesn't get a kick out of a bit of pressure washing?
Windows
A clear, uninterrupted view of your garden from indoors not only makes you feel good, it's easily achievable. The secret? A little methylated spirits mixed in water. Squeegee your windows inside and out and lap up the praise you receive from your visitors.
Gutters
Gutters that do their job go unnoticed, but importantly, add to the impression of a well-maintained home. A scoot up the ladder for a quick tidy means rainwater will collect where it's supposed to – in your tank – and not spill over, leaving your freshly cleaned porches puddle free. A clean of your gutters also means you're better prepared for possible bushfires.
Furniture
Your outdoor furniture gets a lot of use for barbecues, parties and general good times. A splash of furniture oil on your wooden tables and chairs will give them a lift for summer and keep them in top condition year-round.
Lawns and gardens
Here's where you can really make a big difference to your home's appeal. A lush, thick lawn looks amazing and isn't hard to pull off. A fifteen-minute facelift is the perfect place to begin. To make your lawn really come alive (instantaneously!) you can apply a little bit of magic in the form of ColourGuard. This inexpensive lawn paint will green your lawn, give it a health kick and transform your front yard if your lawn's looking a little tired. To top it off, you'll get a greater sense of space and allow more light onto your renewed lawn by shaping your hedges and shrubs.
Need a new lawn?
For more information on the different turf varieties available and the characteristics that would be best suited for your lawn area click here.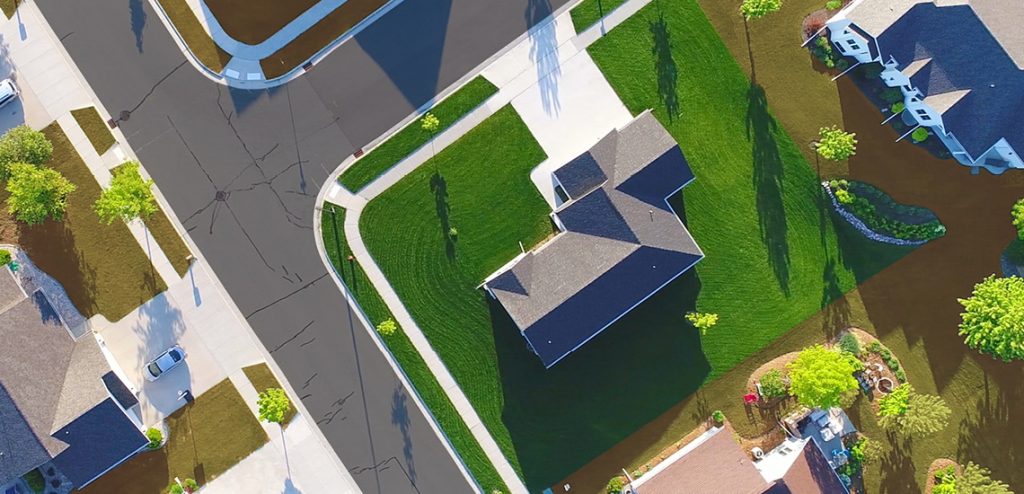 Finishing touches
A front door dressed in a modern colour looks smart and inviting. And while you've got your painting gear out you can revitalise your fences, fascia and window frames, too. So cheap for a high-class result!
If you're not the gardening type, it doesn't get any easier than this – potted, low-maintenance plants. There are two great benefits to these: an immediate pay-off, plus you can take them with you if you move.
There's not just a financial gain to a spruce up of your home. Easily seen numbers on your letterbox means you'll receive the right mail, and pizza when it's still hot. A buff up also makes it super easy for home buyers to find your address for your open home inspections.
Lastly, some ornamental lighting in your garden beds will really make your handiwork pop, but before you take your sunset shot for Instagram, stand back and appreciate what you've achieved: an increase in your home's value.